This is my personal story of getting attacked by Identity Theft. Getting attacked is very scary at first.
What should you do? First, do not panic. There are a lot of resources and help out there for all of us. Including a couple things on this website like the free PC security document and for a small fee a detailed Master Class "The ID Theft Prevention and Repair Blueprint e-book" . In addition you can find another ebook on How to Protect yourself from Identity Theft. As a matter of fact, you can have some fun after the initial shock. You can be your own detective in the process. Information is powerful. You will find a few of my personal stories and how I have dealt with them.
I have been attacked at least 3 times that I know of badly. The last time has been brutal, and I am still working through it. When I say that I know, what do I mean? Your Identity has more than likely been stolen, you just do not know it. Over 1 Billion Identities have been stolen, there is only 340 million people in the USA. Will yours be used? It may be used tomorrow, or it may take a few years. You better get on the offensive.
Here are my stories starting with the most recent. Then a couple recommendations to help.
This past August I received some credit cards in the mail. At first, I thought wow this is interesting, I have another credit card! Well, this was the start of a major ID theft attack on me. Not only did someone apply for a credit cards in my name there we also 20+ other applications for credit. Other credit cards, store cards, lines of credit, etc. Right now, I am still sorting through it all. In future posts I will give more details as I work through it. The good news is I am working through it and I am doing it myself, with a little help from this site and other things which are talked about on this site and the free PC Security Guide and the Master Class. I hope you find this of value.
My identity was attacked another time when my Amex card was stolen in Louisiana a few years ago. I made a business trip for a conference. I used my credit card at a few restaurants, the hotel, etc. After I returned home I started seeing several charges I did not make. I called AMEX because of the extra charges. They said ok, we will send you some paperwork disputing them. Then, I got a letter from the Attorney General office and some addtional paperwork I had to fill out to make sure I was not part of the scam myself. The quick story was there was a large credit fraud organization working out of the State of Louisiana and my card was used to make fraudulent charges. Everything worked out fine and the bad guys lost.
On another trip to Las Vegas my checks were taken from my check book in my hotel room. The worker in the hotel room took some blank checks from my check book which I had left in my computer bag. I have never done that again!! They took the checks in the middle of the check book, so I would not figure it out for a period of time. They bought stuff from a mail order firm using my checks. Again, I worked with the mail order firm to clear this mess up.
Again, all of us can be attacked at any time from different directions. Become educated about what to do and how to prevent this happening to you. If you have been attacked, again, do not panic. You are not alone. Check out the free PC security document and the Master Class "The ID Theft Prevention and Repair Blueprint e-book" which is a nominal fee for the valuable information it contains. I will keep you posted on my attacks and how I am progressing. To protecting your identity, good luck if I can help drop me a comment.
An update to the above, I recent got hacked again someone applied for another card for a furniture store. So far no harm.
Another update. After my Credit was really hit hard from the above, through the items on this site and a lot of hard work, I am happy to report that my credit score is a perfect 850!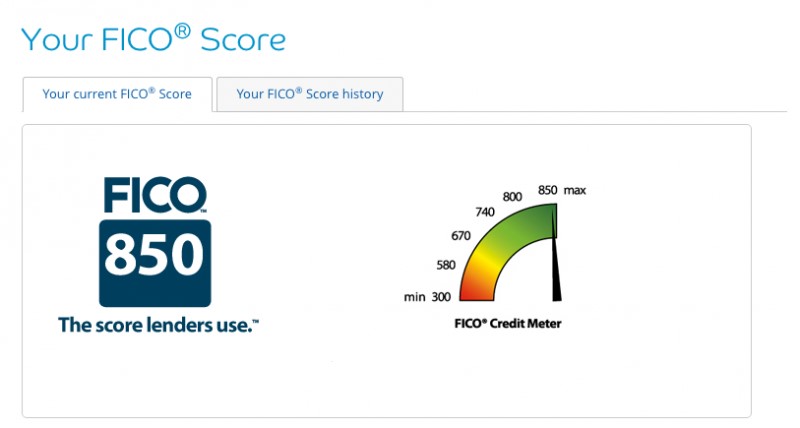 To say I am excited is an understatement !
Tom Young